We strive to create a culture where all our talents are free to be themselves at work and can feel valued and respected for who they are, without needing to alter or conceal any aspects of themselves. The more diverse our workforce, the richer our company culture – boosting our strategic power and brain trust.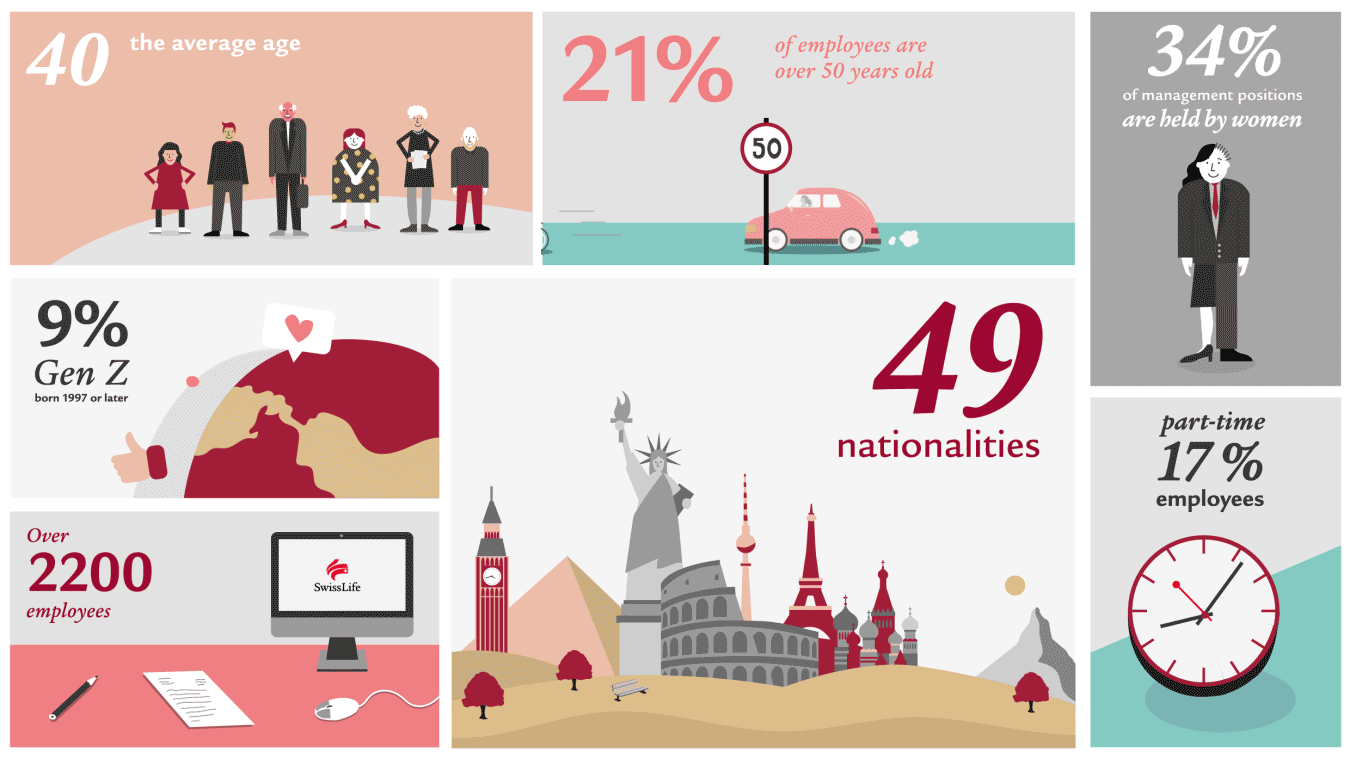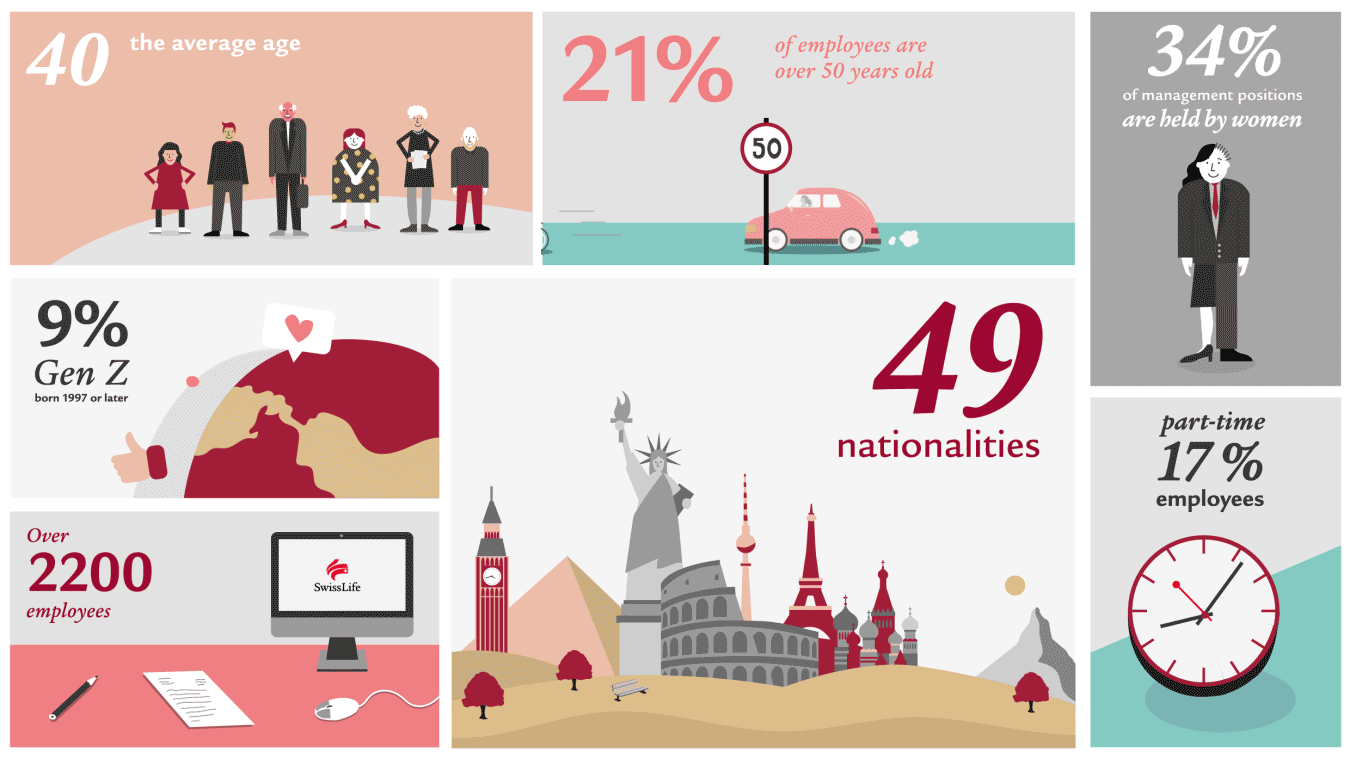 Fostering diversity: our approach
The more voices and perspectives are amplified in our business, the greater and more dynamic our growth.
Diversity in recruitment
We strive to be an inclusive employer, and that goes for our recruitment process, too. Our dedicated recruitment team equips our hiring managers with the tools and training to effectively recognize and combat bias.
Inhouse D&I initiatives and community training opportunities
To foster awareness of D&I and maintain a dialogue on related issues, we provide a range of training sessions, opportunities and events, developed in tandem with top-level management and our talents.

Sponsorship and activities
In addition to our organisation's own activities, we take part in various diversity-related initiatives, including the following:

Gender equality  

Swiss Life Asset Managers pursues a diversity and inclusion strategy and has launched various initiatives in this regard to create an inclusive working environment. This commitment to gender equality was recognised in May 2023 with the global EDGE "Assess" certification. The award reinforces the "S" (Social) in Swiss Life Asset Managers' ESG agenda. Learn more about EDGE: https://www.edge-cert.org/certifications/  
UK: Swiss Life Asset Managers UK takes part in the 10,000 Black Interns programme
This programme offers paid internships with the aim of addressing the chronic underrepresentation of Black talent in the industry and opening up access to investment management jobs: www.10000blackinterns.com
We are a sponsor of Advance
Swiss Life Asset Managers is partnering with "Advance" as art sponsors for their "Stronger When Equal event", taking place in Zurich. The event aims to promote equality in the workplace, and as a company, we strongly support this important mission. Find out more in the interview with our CIO. 

Discover our latest job offers!